True braai enthusiasts will not be put off by a little cold or rain during Autumn or Winter. Time for a Winter barbecue!
A WINTER BARBEQUE IS ALWAYS POSSIBLE!
Use the BBQ even when it is freezing outside! With electric heaters, a garden fireplace and some fleece blankets, you can create a cozy atmosphere in an instant. Children can make their own sandwiches or toast marshmallows using a separate fire pit. Use a CADAC BBQ LED lamp for extra lighting when barbecuing, if necessary.
Winter barbecues are ideal for the whole family, such as moving the famous Sunday lunch / brunch or even the Christmas dinner for example outside. You can bake baguettes on the BBQ, make a pot of hot chocolate and heat soup on the barbecue in no time as well! By barbecuing in the Winter, the BBQ will no longer be sitting unused in the shed – go and enjoy the fresh air with the whole family!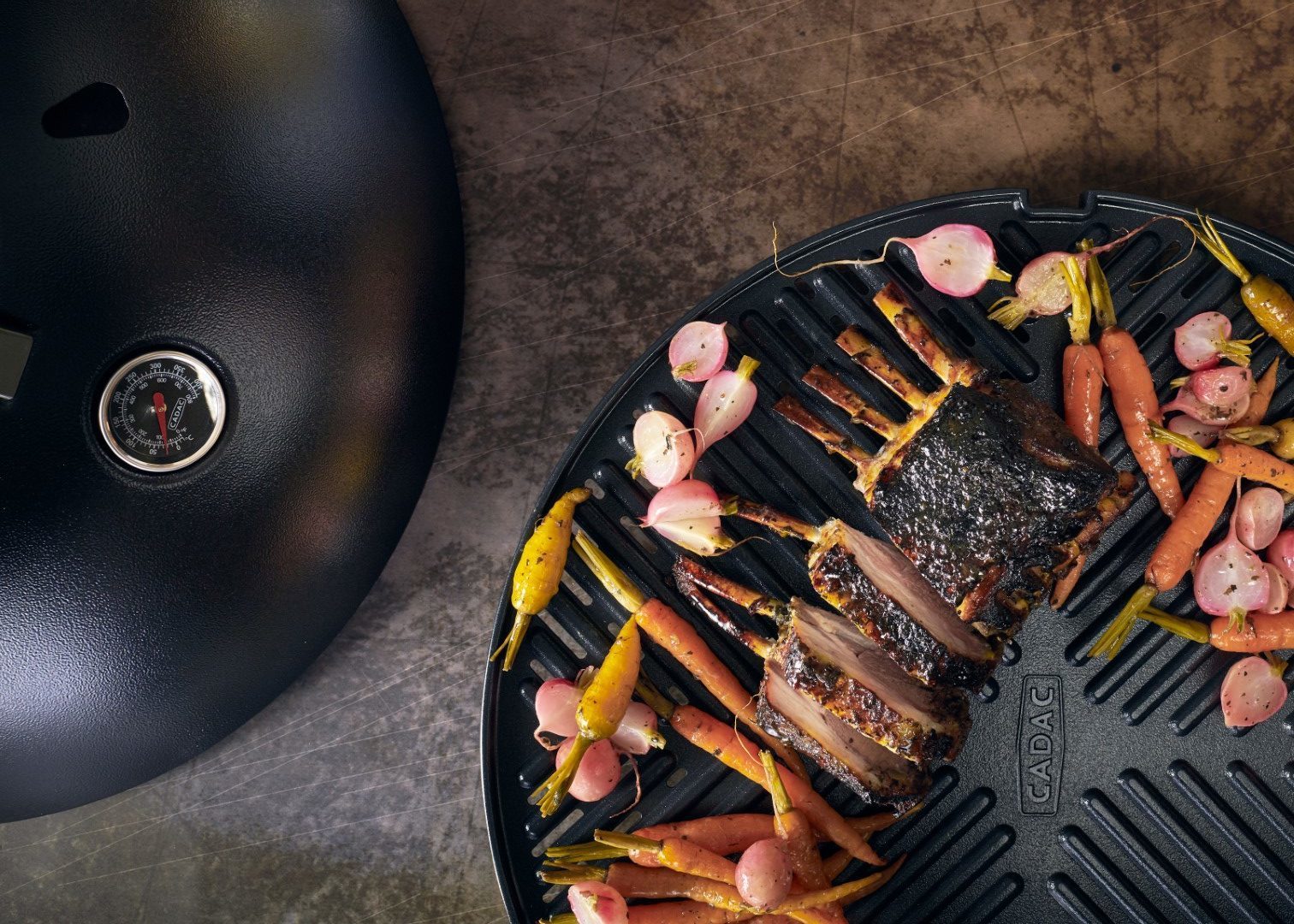 HANDY BBQ ACCESSORIES
It can be too cold to wait outside at the BBQ until the meat is cooked – luckily, there is a handy accessory for this: the Bluetooth thermometer. With this practical tool, you can check the temperature of the meat from your warm and cosy living room on a specially developed app. This way you can catch up with your guests in peace and at the same time keep "an eye" on the meat on the barbecue!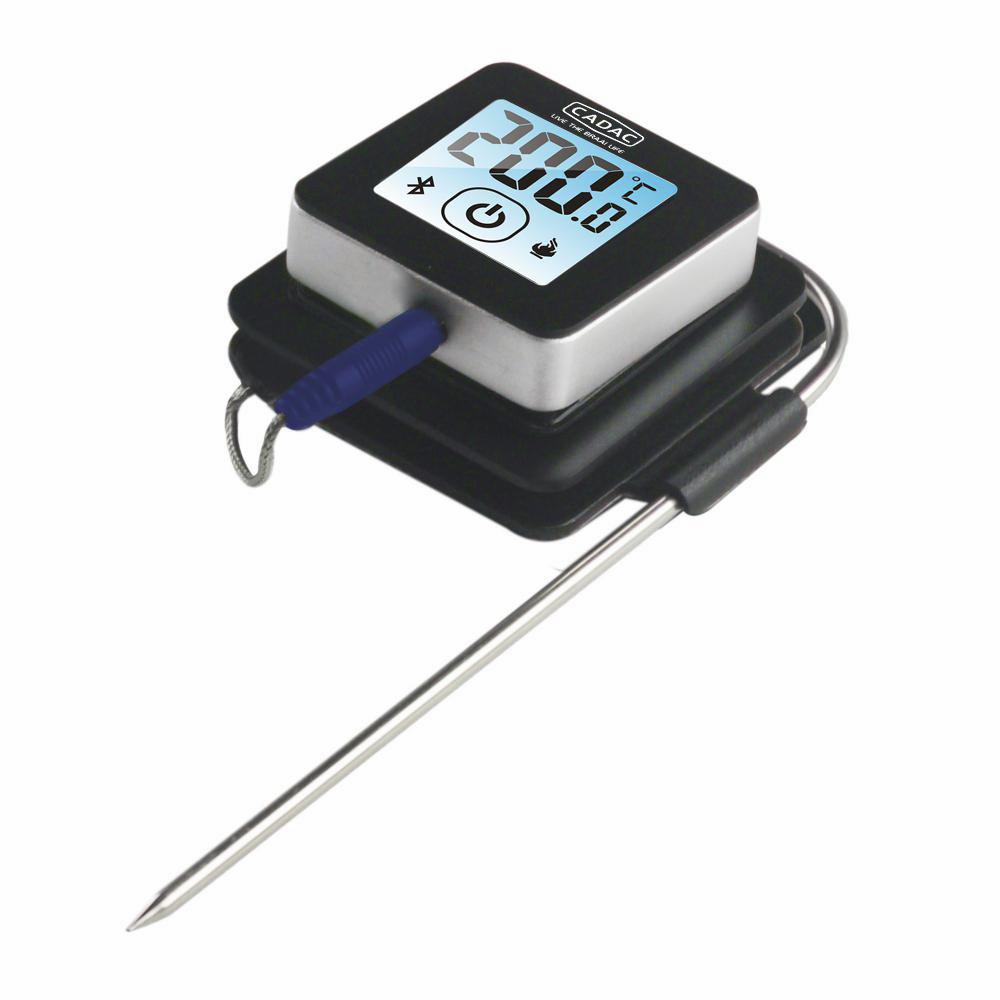 8 TIPS FOR A SUCCESSFUL WINTER BBQ
In Winter, a barbecue heats up slower, but in most cases, you need less cooling down time!
If you barbecue on gas, make sure you have a well-filled gas bottle or gas cartridge.
Use a CADAC Smoker box if you want a nice smoky flavour to your meat dish. Add wood chips and the meat will have that specific smoky flavour.
Make sure your guests are comfy/happy and keep it nice and warm. Ask everyone to dress up warmly and possibly put some fleece blankets down. A windbreaker or patio cover provides extra warmth.
A fire pit, some cozy winter / Christmas decorations and burning candles will make it complete.
BBQ during Christmas (or New Year's Eve)! With the recipes on our recipe page, a Christmas dinner is a piece of cake. Don't forget to hang some cozy Christmas lights!
If the weather forecasts look really bad, then provide a waterproof roof or a party tent so that you can still cook and barbecue You can still go and eat inside in the warm living room!
A Winter barbecue is only really complete with Winter drinks. Heat a pan of Glühwein on the BBQ and the party can begin!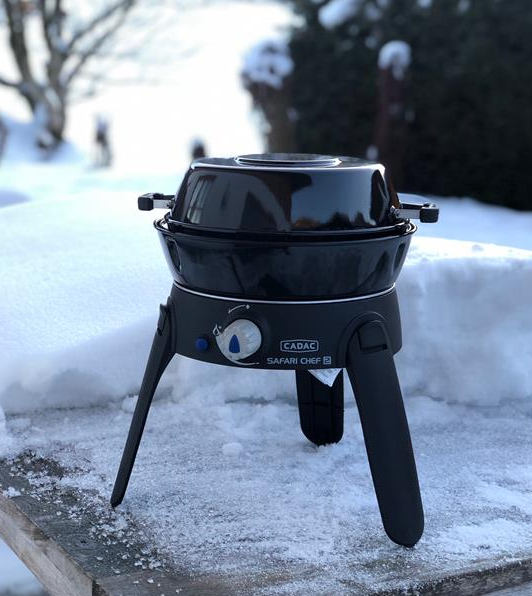 WINTER RECIPES
You can find tasty and simple recipes for your Winter barbecue on our "Recipes" page. Winter dishes are just as easy to make on a barbecue! Think, for example, of roasted chicken with vegetables or a lentil stew with fried sausage. Give them a try and don't forget to invite your friends and family!