Read this blog if you want to know everything about safe barbecuing on your balcony or terrace!
Nothing is better than - after a busy working day, for example - to turn on the barbecue and have a relaxing evening. How do you do that if you don't have a garden but a (small) balcony or roof terrace? With the tips mentioned in this blog, you will be able to enjoy a fun and safe barbecue on your balcony.
CAN YOU GRILL ON YOUR BALCONY OR TERRACE?
Before you start barbecuing on your balcony, first check the house rules of the HOA or the house rules of your landlord. There is no law that prohibits barbecuing on a balcony, but most HOAs have clearly stated in the regulations what is allowed and what not. For a good relationship with your neighbors in the apartment complex, it is useful to adhere to the rules!
TAKE ACCOUNT OF THE NEIGHBORS
If there is enough space around your apartment or apartment building, you can of course propose to organize a barbecue for all residents. If that does not work, it is wise to inform the neighbors in advance, so that they can collect the laundry before you start to barbecue.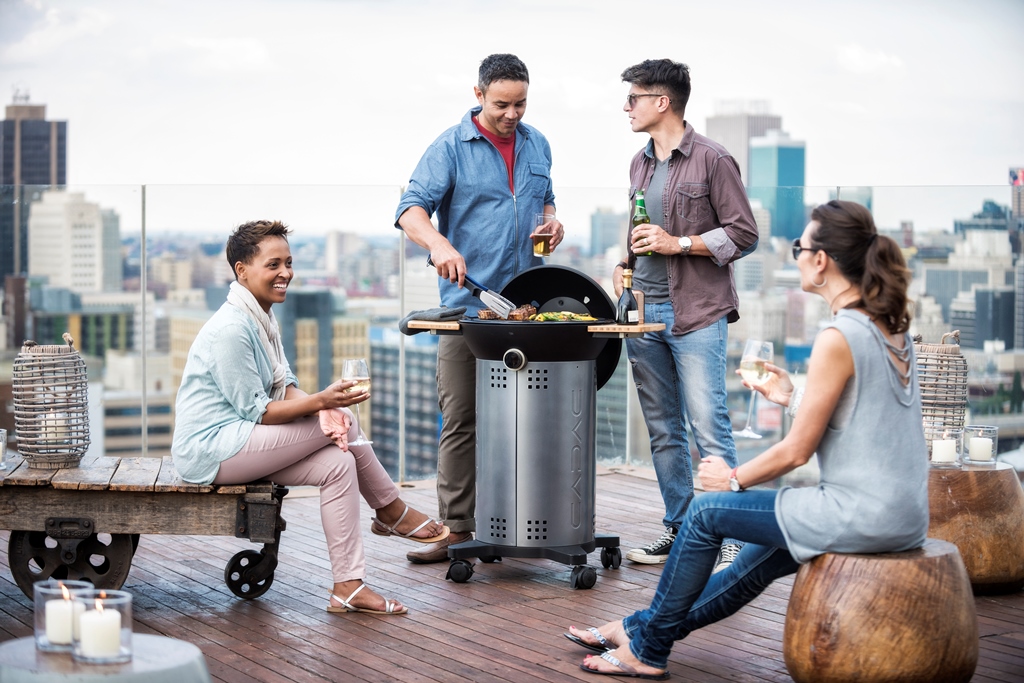 CHOOSE THE IDEAL BALCONY BBQ!
Barbecuing on the balcony (or roof terrace) naturally starts with choosing a barbecue that suits you - and your neighbors. Whether you opt for a gas or electric barbecue, a stable surface is a must. In addition, a lid on the BBQ is also very practical – it stops smoke and odors. An additional advantage of using a lid is that your barbecue can act as an oven.
ELECTRIC BBQ
If you are you not willing or allowed to barbecue on charcoal on your balcony, then an electric BBQ is a good and safe choice. An electric barbecue does not have an open fire and therefore you will not be bothered by smoke and certainly not by blowing ash. You simply place it on your balcony table and it is ready for use within a few minutes.
NB: In some apartment complexes, an electric barbecue is the only way of barbecuing that is permitted by the landlord or HOA.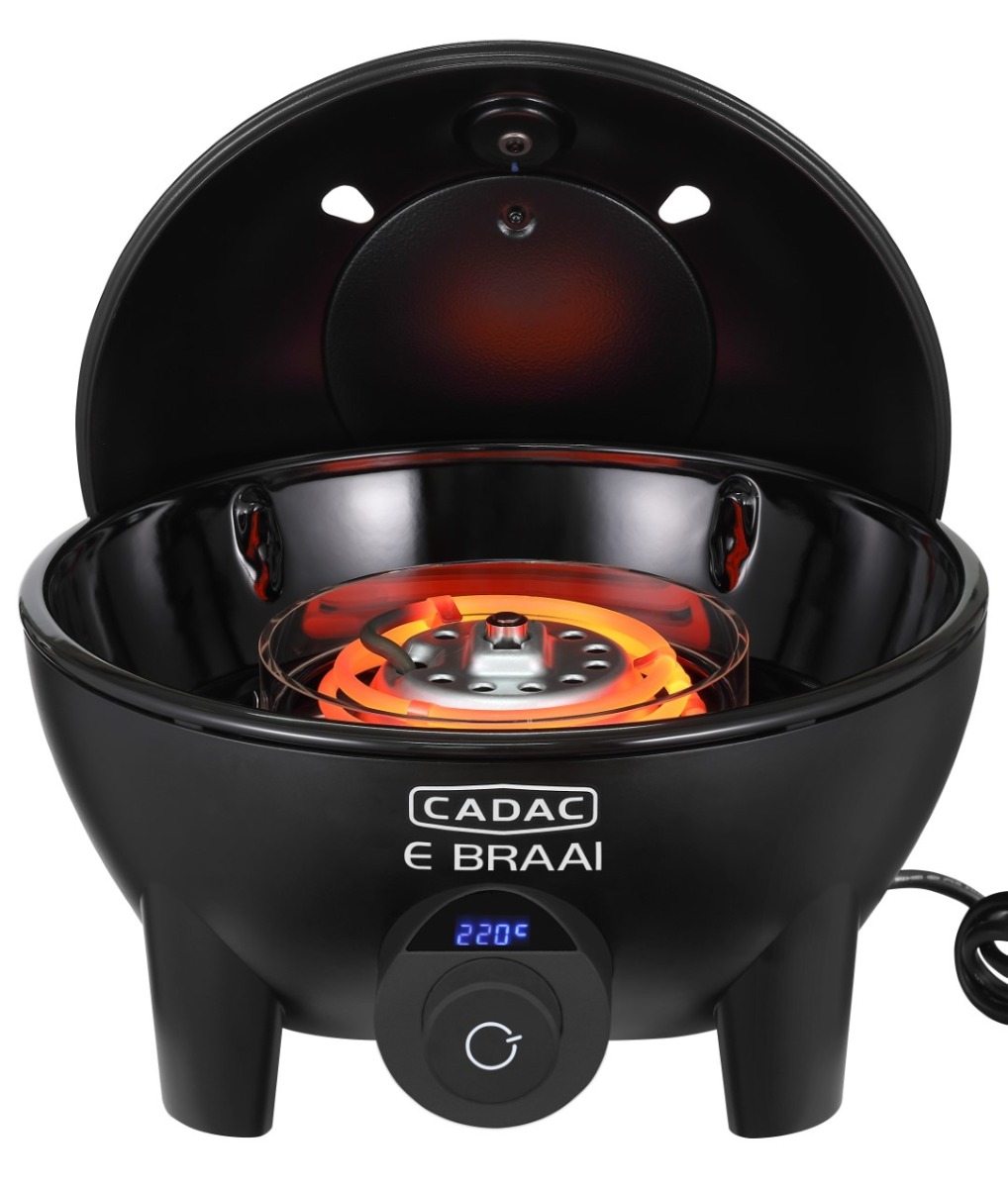 GAS BARBECUE
In addition to an electric barbecue, a gas barbecue is also ideal for use on a balcony or roof terrace. Unlike an electric barbecue, you are not dependent on an electrical outlet, but on sufficient gas in the gas cylinder. Take the CADAC Citi Chef 40 for example: this practical table barbecue is easy to take outside and carry around if you prefer to sit with your friends in the park or by the water – you can also take this lightweight barbecue with you on your camping trip!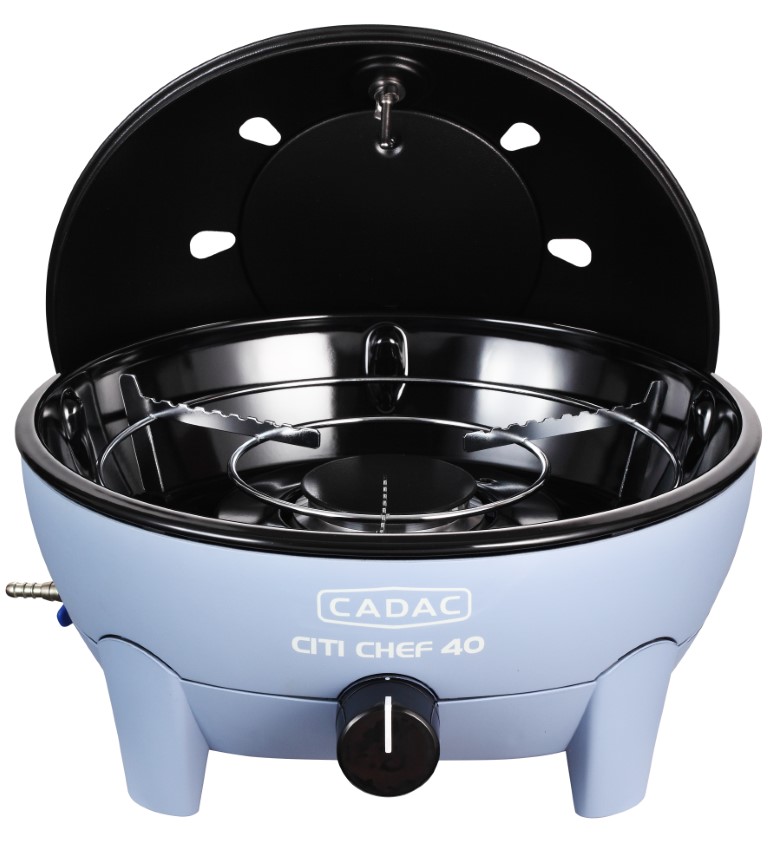 CHARCOAL, ELECTRIC OR GAS ON YOUR BALCONY: AN OVERVIEW!
The different types of barbecues all have their advantages and disadvantages. We list the differences for you in the overview below.
| | | | |
| --- | --- | --- | --- |
| | Electric BBQ | Gas BBQ | Charcoal BBQ |
| Quick start grilling | V | V | - |
| No smoke formation | V | V | - |
| Easy to carry | V | V | - |
| Suitable for balcony or roof terrace | V | V | - |
| Camping barbecue | V | V | - |
| Cheap energy source | V | - | - |
| Easy to clean | V | V | - |
| Infinite energy source | V | - | - |
| Uniform temperature | V | V | - |
| Authentic smoky taste | - | - | V |
| No power socket needed | - | V | V |
GRILLING ON YOUR BALCONY OR ROOF TERRACE: 5 USEFUL TIPS
With the tips below, your balcony BBQ is guaranteed to be a success:
Before you start, check the house rules or the rental contract
Provide a stable surface for your BBQ
Place the BBQ out of the wind
Inform your neighbors if you are going to barbecue ... or invite them ;-)
With some plants, cozy pillows and matching tablecloths, you can quickly create some atmosphere
4 QUICK RECIPES FOR YOUR BALCONY BBQ
Barbecuing on your balcony is the best thing there is, but the actual barbecuing shouldn't take too much time as you want to catch up with your friends and neighbors that you have invited. With these easy BBQ dishes you will have tasty food ready quickly and have enough time to have a drink afterwards!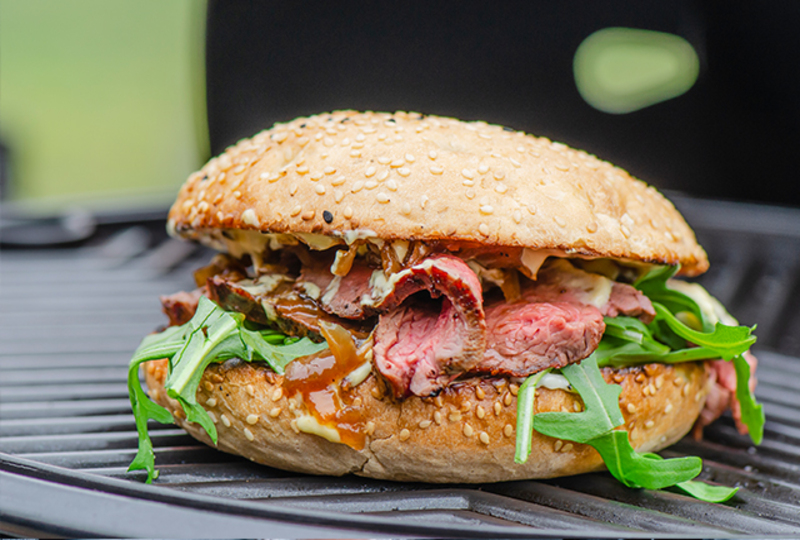 WANT TO KNOW MORE ABOUT CADAC BARBECUES?
Read our blog 'Which camping barbecue suits me' or 'Bake pizzas on your BBQ!'
YOUR TIPS ARE WELCOME!
Do you have any tips to make barbecuing on a balcony even easier? Feel free to share them with us via Facebook or email them to marketing@cadaceurope.com.